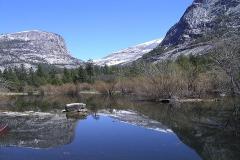 Two US ecosystems – that have for a long while been nothing more than relics – have recently been designated by the National Park Service as national natural landmarks. The landmarks are the Wade Tract Preserve (southern Georgia) and the Zumwalt Prairie (Oregon). According to Jonathan B. Jarvis, Director of the National Park Service, being designated in this way is akin to gaining of recognition of being one of the US's "extraordinary landscapes." Further, according to scientific experts, the Wade Tract Preserve is reminiscent of what this part of America would have looked like when the Europeans colonized it. Some trees there are over three hundred years old.
The Zumwalt Prairie is where large groups of mammals, birds and prey make their home and owned by The Nature Conservancy which bought 27,000 acres of it in 2000 (marking Oregon's largest acquisition in its history. A further 6,065 acres were added six years later, rendering it Oregon's largest private nature sanctuary. the area has been surveyed, monitored and investigated in the hope of forming a better understanding of how to protect sensitive species.
It is all the more fitting that today, April 22, is Earth Day.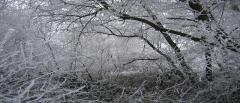 For the first time ever in America, cave paintings of Lascaux are being exhibited. Until now, they have only ever been viewed for the public in France, at the Conseil General of Dordogne, but now the state of Illinois will be home to the exhibit, in replica form of course. Given that the cave has been closed to the public since 1963, the only way they can be viewed is in their replica format, which has been copied very accurately. Closing the exhibition was seen as the best way to preserve the ancient masterpieces.
The new traveling exhibit is purposely dimly lit so that visitors can feel as if they are walking through the cave. Standing underneath rugged panels they can imagine how cave dwellers at the time used the stone wall contours to enhance perspective and depth to the images.
It was decided that this exhibit would be seen in other parts of the world, as French Senator and president of the Counseil General of Dordogne, Bernard Cazeau, said that such a "global treasure" cannot be kept from worldwide appreciation and given that many are unable to come to the museum, with the new technology "I thought we could bring Lascaux to the world."
In 1940, the caves were discovered by four boys who were exploring a deep depression caused by a falling tree near Montignac. Today, they are seen as "the Sistine Chapel of prehistoric art," being viewed by over a million people before it was closed to the public. It is believed that the paintings are over 17,000 years old and even though they have been studied for close to 70 years, the purpose and meaning of them remain unrevealed.
It is intended that the tour will make stops at Canada, Houston, Montreal and Texas.
Posted in
Uncategorized
by .
A dozen stones were recently discovered in the archaeological mound of Casita de Piedra, at the Isthmus of Panama. It marks the earliest evidence of practicing shamanism in Central America. The question is, why were stones brought in bags around 4,000 years ago?
According to some Panamanian historians, these were used in the practice or shamans, or healers. Indeed, Geologist Stewart Redwood maintains that they were taken from Panama's gold mining area (known as the Cordillera Central). While there was no sign of gold found on them, these Casita de Piedra stones did have magnetite – a black mineral boasting strong magnetic properties that can deflect a compass needle.
Casita de Piedra was the place where many Native American peoples lived: Ngäbe, Buglé, Bribri, Cabécar and the extinct tribe of Dorasque. These stones – as well as being used by healers – also formed part of legends of contemporary Indians.
Posted in
Uncategorized
by .
New York is one of the most popular tourist destinations in the world today. Though the entire city is filled with attractions, Manhattan thrives on entertainment, restaurants, night life, museums and culture, making it the hub for visitors and NY residents alike.
One of the most popular spots in Manhattan is Beacon Theater, which featured renowned Broadway musicals including The Lion King, Wicked and Rent. Other major destinations in Manhattan include the New York Historical Society, the American Museum of Natural History, the Lincoln Center for the Performing Arts, Carnegie Hall, the Metropolitan Museum of Art, the Solomon R. Guggenheim Museum and the Museum of Modern Art.
Finding a place to stay in New York should not pose a challenge. Selecting the perfect accommodations in Midtown Manhattan can be a little more daunting, but there are certainly many options to choose from. Shimmie Horn's Hotel Belleclaire, for example, is located right in the Theater District, within walking distance of all the Manhattan attractions, including Times Square.
Other hotels in the Theater District include The Time Hotel, Milford Plaza, and Paramount.
Posted in
Real Estate
by .
For those who like eating their fries and sliders at a bar with an edge, they will be happy to learn about Zarsha Leo.  This new restaurant-bar franchise, headquartered in NYC, has started to expand, not only throughout the nation, but also internationally.
Meanwhile, work is being undertaken to develop the bar's presence throughout different States of America too.  Those living in Albuquerque, New Mexico, for example, can enjoy the eatery to relax and meet up with friends.  As CEO of the franchise, Evan Burschkopf says, "I have always envisioned building up my empire and thanks to the support of good friends who have believed in Zarsha Leo, this is actually happening now.  Since my parents still live in Albuquerque, opening a branch in the city is like a dream come true for me."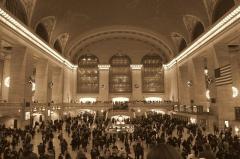 The Grand Central rail terminal is approaching 100 years. On Friday 8th February, it will be marking this milestone with a celebration of speeches, a brass band and a cake depicting the infamous multi-million dollar clock. This date is exactly 100 years to the day of when the station master received the key to Grand Central, midtown Manhattan. Another way the centennial is being marked is by switching the prices they had that day in 1913: 19 cents for a slice of cheesecake and 10 cents for a shoeshine!
One hundred years following its inception, the terminal is still one of the most visited tourist attractions in the world, with a special interest for lovers of architecture. It was built in the style of Beaux Arts by the Vanderbilt family, but is modern enough to be of efficient service to New York's commuters. Indeed, around 750,000 people pass through every day.
Grand Central Station boasts a great deal of history. In the 1970s it was only due to the late Jacqueline Kennedy Onassis' hard work that it was saved from being turned into an office tower. In 1978 the US Supreme Court ruled in favor of maintaining the station on the basis that cities are well within their rights to protect historic buildings.
This really is quite a milestone. As Michael Bloomberg, the city's Mayor pointed out, "it's not easy to last 100 years in a city of constant change," but Grand Central Station has done it.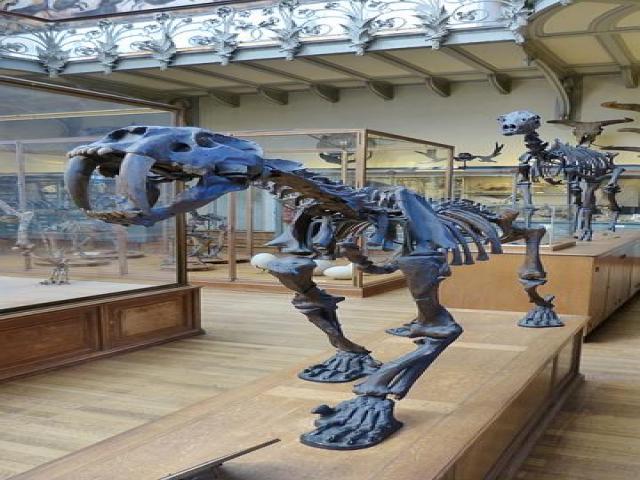 In June 2012, two interesting, somewhat unique fossils were discovered in Las Vegas. It is said that they belonged to a saber-toothed cat and were unearthed by a team of paleontologists from San Bernardino County Museum, CA. It is believed that the fossils are front leg bones of the cat which existed from 42 million to 11,000 years ago. According to the senior curator of the museum, Kathleen Springer, it is estimated that the fossils are around 15,590 years old. They had foot-long fangs, a bobbed tail, and a sleek body that was a bit like a large version of today's housecats.
It is believed that this finding is the first ever to be unearthed in Upper Las Vegas Wash – an area of approximately 23,000 acres of land containing fossils from 200,000 years ago. For over ten years, Springer has been guiding a team that has been examining the wash and assembling fossils there. She has been doing this within the terms of the contract the museum signed in 2008 with the U.S. Bureau of Land Management. The next step is to continue the study of these bones – those that belong to the only-known saber-toothed cat in the region. It was asked why they hadn't been dug up in the region until now, but that is probably because in general, there are less predators than prey. At some point in the future, it is hoped that they will be displayed.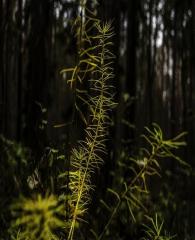 Employees from ViaWest – a Colorado data center company – gave even more donations than last year in the charity-giving program. The program is for employees to give a donation and to be matched by the company. Well, at ViaWest in Colorado, clearly charity begins at home (or at the office) since the average donation was $50 per person (made of cash and gifts). This is a staggering 60 percent more than the amount that was donated last year.
The donations were given to the Family Tree, a charity that gives services to people in the metro Denver area who are confronting difficult issues in the home like child/domestic abuse; financial problems, etc. As well, Family Tree donates to the Autism Society of Colorado, Servicios de la Raza (which gives culturally responsive human services to all Colorado communities in need) and MaxFund (a no-kill animal shelter).

Delaware County is trying to encourage its citizens to take a new, healthy approach to living, by instilling a few simple steps. For example, instead of co-workers bringing in cookies and cake to share with everyone in mark of a celebration for something, the new Delaware County wellness movement is encouraging workers to replace this with a tray of fruit or veggies. In addition, rather than taking the elevator between floors to meet with other co-workers, the organization is suggesting using stairs. And, just for fun, if you see your colleague using a paper plate as a Frisbee, don't be shocked – this is part of the new get-healthy thought process as well.
There was a meeting in Delaware between various bodies on improving wellness in the community. These organizations included: Meridian Services, Verallia/Saint-Gobain, MITS, banks, Youth Opportunity Center and more.
It makes sense for businesses to be focusing on how to make employees healthier. In turn, there will be less sick days and thus reduced monetary loss to the firm. Thus it is not surprising that the Ball Brothers Foundation is in total support of Delaware County's wellness initiative. It is providing financial support for the program.
It seems therefore that if Delaware County gets 15 workplaces certified it could be the first state to receive the AchieveWELL Community Recognition.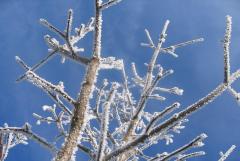 Starting next semester, the Bensalem Township School District (BTSD) will be offering its students the opportunity to learn how to speak, write and express themselves in Hindi (India's official language). Rajan Zed, Indo-American statesman and chair of the Indo-American Leadership Confederation, welcomed this development, commending BTSD for making this offer to high school kids. In addition, he urged other school districts nationwide to offer Hindi and other Indian languages including Bengali, Gujarati, Kannada, Malayalam, Marathi, Punjabi, Tamil and Telugu.
Zed also pointed out that in addition to high school students forming an understanding of India's culture and learning its various languages, it would be a good idea – to develop their future business skills – for US children to learn more about India since this country is on the verge of becoming a global economic player. As well, since America is a culturally-diverse society, learning new languages could result in additional harmony and cooperation in communities nationwide.