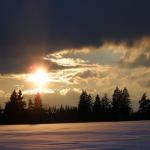 Now this is an interesting idea. We spend so much money on our vacations, and they take so long to plan, that you certainly want to go somewhere that you'll enjoy. CNN has recently covered 12 places NOT to travel this year, and the list is worth reading. After all, when so many people visit Venice, Italy that you can barely move while you're there – you'll probably want to know this.
If you're thinking of Croatia, for instance, then listen up. This is what CNN has to say, "With UNESCO threatening to take away its World Heritage status due to extreme overcrowding, Dubrovnik has decided to take drastic measures in order to cut tourist numbers. The city is capping the number of people who can scale its 15th century ramparts at 4,000 a day — 10,388 did so in one day alone bay in August 2016, many drawn by the city's starring role in "Game of Thrones."The mayor is also planning on cutting the number of cruise ships entering the ancient port. Nearly 800,000 people disembarked from cruise liners in 2016, most staying for just three hours."
CNN offers alternatives, however, for those who desperately want to be near these locations. Instead of Croatia, for instance, they recommend staying near Cavtat.