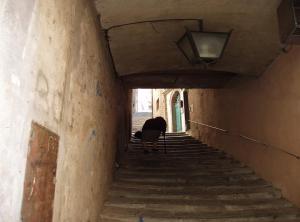 A recent workshop took place entitled, "How Changing Demographics Will Impact America's Urban Revival." Participants were: Elizabeth Kneebone and Margery Austin Turner, hailing from the Metropolitan Policy Program, The Brookings Institution and Urban Institute Program Planning and Management.
The gist of what came out of the discussion was geared toward policymakers and their impact on geography America and changing demographics. When addressing urban and suburban issues, it is "crucial" to consider their geographical context.
In other words, what may be a successful urban policy in Texas might not necessarily be appropriate for the very different demographic of Cincinnati. Policies are impacted by the demographics – whether the communities are aging or more youthful.
Despite these findings, Jim Russell, a geographer specializing on the relationship between migration and economic development, two years ago his research revealed something different. He said:
"Not only did I find brain gain where others decried brain drain, I saw a lot of the Rust Belt in the most distressed San Antonio neighborhoods. Cities all over the United States have struggled with the decline of manufacturing. San Antonio is no exception. Concerning the economic geography of reinventing America's older communities, place doesn't matter. Where you have neighborhoods that were (perhaps still are) linked to manufacturing employment, you will find common problems and common solutions."
Nevertheless what also needs to be taken into consideration is the fact that the number of those born in America between 1946 and 1964 (65+ ers) is "projected to hit 83.7m by 2050." This is almost twice as much as the estimated 43.1 m older residents who got to that age three years ago according to 'An Aging Nation: The Older Population in the United States' and 'The Baby Boom Cohort in the United States: 2012 to 2060.'
Thus it is crucial to look at geography America, demographics, and figure out where the largest aging population is. Senior citizens require different medical and other care and services.