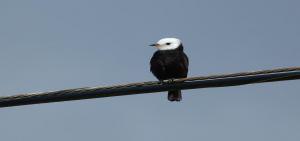 Upcoming in Ridgefield is the Birdfest and Bluefest Nature Festival. For those interested in US society and culture and wants to learn about it through the country's wildlife, mark down October 4-5th in your diaries.
Taking place at the Ridgefield National Wildlife Refuge, the festival will have activities for the whole family. Indeed, as director of Friends of the Ridgefield Wildlife Refuge, Sarah Hill pointed out, "Birdfest is the perfect time for families to experience everything this great region offers – its diverse wildlife, scenic beauty and rich cultural heritage." Those attending will be able to view sandhill cranes flying in and out of their night roost in a special sanctuary.
Birdfest is also the only time all are welcome to check out this area that features a ton of great wildlife. Indeed, viewing the wildlife has become increasingly popular at the festival over the last few years. Understanding US wildlife is often crucial to gaining a deeper insight into US society and culture. If we trust what D. A. Poole, former Wildlife Society President said, then we will really make an effort to get to know our country's wildlife. He argued: "the future of fish and wildlife depends as much, if not more, on understanding the social, behavioral, and economic habits of man as it does on knowing the habits of the animal."
At this festival, there will also be bird, plant and nature tours and presentations given by experts in the region. One topic discussed at the length will be Southwest Washington's unique ecoregion, with a special focus this year on the Belted King Fisher.
Those who want to discover more about US society will be able to do so through archeologist-led walks following in the footsteps of Native Americans and Lewis and Clark to interesting sites such as a Cathlapotle plankhouse replica hand-crafted using ancient techniques and tools and a tour of the Kiwa Trail.