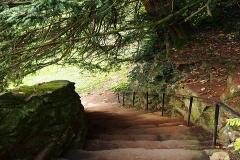 A lot is going on in Colorado culturally right now. If you happen to be planning a visit to the state, you might want to do so around upcoming events and activities. For example, next spring, the Denver Zoo will be privy to an Asian Tropics exhibit (that took $50m to construct), marking the largest bull elephant habitat in the world! Also, at around the same time, the History Colorado Center will be putting on an experiential museum, where guests will be able to go for a ride in a time machine.
And for the explorer-would-be-scientist among you, take part in the interactive museum with more than a hundred exhibits that you can really get your hands into at the Fort Collins Museum & Discovery Science Center. Use this to teach your kids about the world and how it works.
For those who are more of the outdoorsy type, come Christmas there will be a "Dig In" at the Winter Park's Rail Yard Terrain Park's Super Pipe. Reduced water and energy consumption will be key to this, utilizing less man-made snow. And then of course there is ski season at Cooper Mountain with the U.S. Ski and Snowboard Association (U.S.S.A.) where an on-snow training center will be developed. A new automated snowmaking system will also be put in.
Copper Mountain enters ski season in partnership with the U.S. Ski and Snowboard Association (U.S.S.A.) to develop an on-snow training center at the resort. To support and develop the U.S. Ski Team Speed Center at Copper, the resort is implementing a new automated snowmaking system among other features.
So for cool culture and sports activities in Colorado, check out what's going to be happening over the next few months.