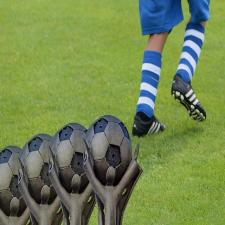 Two organizations – the Joint POW/MIA Accounting Command and the US Army Central Identification Laboratory were the driving force behind a team of scientific anthropologists who are in the process of investigating American military remains that were unearthed in places around the world.
As part of this project, head of the team, forensic anthropologist Marcella Sorg, has been trying to figure out the root of various "trophy skulls" that have appeared in Maine following the deaths of veterans from the second World War.  Also in this category are bones of enemy fighters that were taken as military service souvenirs and discovered by family members.
In her position, Sorg is often asked to investigate unknown human skeletal remains.  In this way, she can figure out the identity of the individual and if their death was caused by a murder. In her US anthropology work over the years, Sorg has found a "steady increase" in the amount of drug-related deaths over the last decade and a half.  Indeed, between 2011 to 2012 there was a quadrupling of heroin-related deaths.  Methadone deaths have been decreasing, since 2008 though.
Still, at the end of the day, even though US anthropologist Sorg spends a lot of time analyzing bones, she always tries to remember that at some point, they belonged to somebody's mother, father, etc.