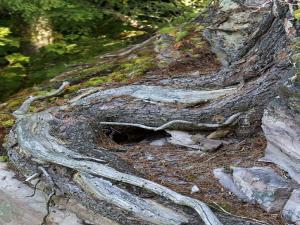 When it comes to gas suppliers throughout the nation, America has a variety of choices, depending on what is a priority for the consumer.  This article spotlights two companies that focus their gas supply on the more natural element – American Natural and ConocoPhillips.
American Natural seeks to "provide freedom and flexibility to today's modern consumer."  The company was established with the backdrop of seeking to offer consumers a choice between: commercial, industrial and retail choices.  Our staff helps its clients figure out the different fueling options available, and what will best suit their needs vis-à-vis the infrastructure to ensure the solution is accessible and beneficial.
In addition, the company offers multi-fuel stations facilitating consumer usage.  ANR sees itself as an innovator, believing "people deserve more…to be able to choose a new way to fuel their vehicles, their bodies, and their environment."  It seeks to be "the image of America's 21st century energy iconography."  Customers are provided with "cutting edge energy innovation while evoking the quality of service of a bygone era in transportation fuel, combining a nostalgia for the past with the promise of the future."
Then there is ConocoPhillips, another US company committed to producing natural gas.  Headquartered in Houston, the company began natural gas production in the Jasmine field in the North Sea, earlier this week, seven years after the field was discovered.   It is anticipated that within a year, the field will produce around 40,000 barrels of oil equivalent every day.  Further, this location has the capacity to produce 140,000 barrels (gross) of oil equivalent each day which renders it a vital cog in the wheel of the company's plans to elevate output.
Indeed, according to the company's Executive VP of Exploration and Production, Matt Fox, "Jasmine is one of several major growth projects that will contribute to ConocoPhillips' 3 to 5 percent production growth rate through 2017." In other news, ConocoPhillips is planning several startups in the North Sea, with the hope of growing its daily production by 60,000 barrels by the year 2017.