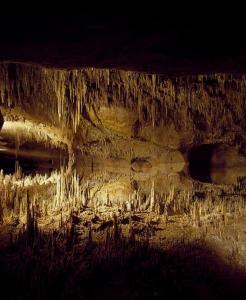 America has witnessed a few anniversaries of deaths of soldiers recently. Different communities in various states find ways to memorialize these days. Between ceremonies and monumental dedications, readings and more, here are a few highlights of such events.
Novelist Nathaniel Hawthorne died on a trip he took with best friend US President Franklin Pierce around New England. In a letter in the archives of the Shapell Manuscript Foundation that was written 10 years ago, Pierce described the circumstances of his death:
"We came here yesterday afternoon. At about 9 o'clock Hawthorne retired, & soon fell into a quiet slumber. He changed his position in about half an hour, but continued to sleep. I retired before 11 thinking that he would have a quiet night, I awoke between 1 & 2 o[']clock and went to his bed side. (There was a light in my room & a door between it and that of H, which was left open[,] our beds were near each other) He had again changed his position but was lying naturally upon his side with his face toward me and I supposed was in quiet repose. I returned to my bed, but waking between 3 & 4 o'clock I was surprised to observe that his position was unchanged[,] and placing my hand upon his temple found that life was extinct. I sent immediately for a Physician & called […] B[…], Thom. Hillard who are here at a […] of the Court and occupying rooms near our's. When […] the disposition of the limbs so perfectly natural, the repose of that noble face with the eyes closed, it was evident that he had passed away without the slightest movement and without suffering – One could hardly realize that he had passed from natural sleep to that sleep which knows no waking."
Pierce was devastated, and, following his death, proceeded to re-read all of his friend's books.
Another well-memorialized death is that of Albert Anderson. He also passed 150 years ago. Unlike Hawthorne who passed away from illness, he was killed during the Civil War in October 1864. Today he is buried at the Van Wert historic Cemetery near Rockmart. There will be a memorial held for him at the Euharlee Valley Historical Society (EVHS), attended by local and state officials, and the Atlanta Historical Museum's curator, Gordon Jones.
Another ceremony that is due to take place is in memory of the 150th anniversary of the death of Colonel Simon Hosack Mix. While he was leading his 3rd NY Volunteer Cavalry Regiment, he was mortally wounded in Petersburg, Virginia, 1864. His body was never recovered but his family erected a monument at the Stone Fort cemetery. Today, col. Mix's uniform and various personal effects are exhibited at the museum.
These are just a few of the ways in which heroes of war are being memorialized in 2014.