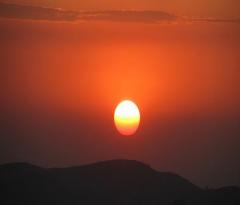 Barack Obama and his wife had a great time in Hawaii this Christmas. They spent their vacation at one of their favorite spots – the Hanauma Bay Park – a 40 minute drive from their rented Kailu Beach holiday home. Good for them as every year they go to the Park on a Tuesday; it's pretty empty as it's closed to the public for maintenance. They no doubt make a special exception for the President and the First Lady. But Barack and his family sure do enjoy their annual Christmas vacation in Hawaii.
Underwater Activity
This year the Obamas did something extra cool. They got the chance to release four 18-month-old green sea turtles into the water. The turtles had been brought in from Sea Life Park and Obama's daughters enjoyed them so much that later on in the day they went to visit the place the turtles had originated from.
Hawaii is quite an important place for Barack to take his family since it was the state in which he was born and lived as a child. Thus it makes sense that he takes his wife and kids there on an annual vacation.