There are many organizations which work hard to get women into the workforce, especially helping them to achieve a certain level of independence through the establishment of their own businesses. Among these innovative and vital programs are the Office of Women's Business Ownership- a branch of the United States Small Business Administration; Mujeres d Éxito- a program of the Puerto Rican-based Doral Bank; and the Wisconsin Women's Business Initiative Corporation.
The US government sponsored OWBO has a mandate to create and oversee a network of Women's Business Centers throughout the US. The WBCs supply technical and management assistance to women entrepreneurs who are either economically or socially disadvantaged. The centers also offer training and counseling on a large number of subjects to do with business, in a host of languages. The goal is to help women to begin and grow their own business enterprise.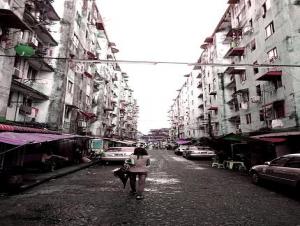 Doral Bank in Puerto Rico offers a community program called "Mujeres d Éxito" which offers support for the economic and professional development of women there. Investing so far about $2 million in programs that support women, more than 50 jobs and 20 businesses have been created through this program. Doral Bank's "Mujeres d Éxito" has also offered professional training to at least 500 women throughout the island.
"As President of the Commission on Women Issues of the Senate of Puerto Rico, I'm honored to make a difference and be part of history with Doral Bank's noble initiative," said Hon. María T. González, Senator for the Mayagüez-Aguadilla Disctrict and President of the Commission on Women Issues.
The WWBIC offers small business loans of up to $100,000 to women who own small businesses. They also offer education programs, seminars, and business assistance and referral services. Together with the Housing Authority of the City of Milwaukee (HACM), the WWBIC offers a program called "Make Your Money Talk." This special program is specially designed to help low income residents maximize their limited incomes so they can begin to build financial assets which will lead to a strong, financially independent future. As one woman who benefited from the program said to the sound of applause at the graduation ceremony from the program:
"My name is Jerrina McBride and I am a homeowner. It's not easy to save when you have kids and you have a life, but when I received a flyer in the mail for this program, it was something that really interested me. It was an investment in myself and my family," McBride explained.
With the help of such organizations as the WWBIC, Doral Bank and the OWBO opportunities for women to succeed in business are expanding, improving the life of everyone in the greater community.